Decoration Trends 2022 For The Kitchen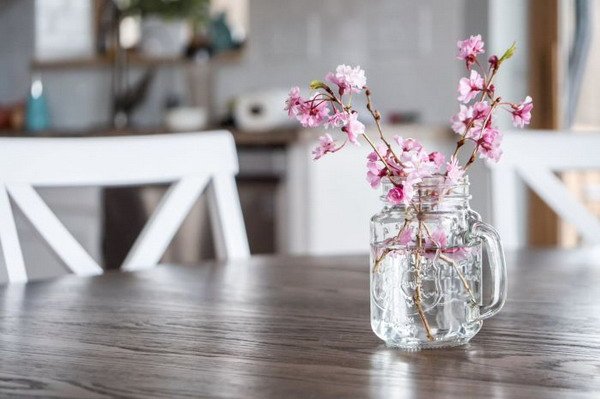 Would you like to renovate your kitchen this year? With all the material and style options out there, it can be hard to navigate. To give you some ideas for this large-scale project, take a look at the kitchen decor trends that will steal the show in 2022!
9 decorating ideas for the kitchen in 2022
1) The mixing of metals
If the idea of mixing a gold finish with a metallic gray finish in the same room was immediately an option that was swept aside in the past, it seems that it will be one of the trends in the spotlight in our kitchens in 2022. This daring avenue is certainly an effective way to create contrasts!
Nevertheless, you will have to respect a very precise rule so that the result is visually interesting and pleasant: you will have to determine the metal that will be most present in your decor according to the color palette that predominates in your kitchen.
Thus, if you have leaned for cool colors, it will be wiser to give priority to nickel or chrome. Does your kitchen tend to have warm colors? In this case, bronze or gold should be the dominant metal in your kitchen. This rule will make it possible to create a contrasting decor, without however appearing inconsistent from an aesthetic point of view.
2) natural colors
This color scheme will not only be appropriate for the bedroom or the living room, but also for the kitchen. Thus, colors such as green, beige and yellow will participate in the creation of a more natural decor. They will be found on the walls as well as on various decorative objects. With all this time spent indoors, why not bring some of the outdoor beauty to your kitchen?
3) Shaker cabinet doors
If the shaker doors were mainly in the spotlight in farmhouse- style decors , they will be in our kitchens this year! Characterized by a raised rim, straight framing and a sleek design, they are both elegant and timeless. This is why they harmonize with the majority of styles, crossing the passage of time with dignity.
Need advice on buying your new cabinet doors? Read our article Choosing Cabinet Doors for Your Kitchen .
4) natural materials
Following the idea of choosing more natural colors and hues for the kitchen, it seems that the same trend is manifesting itself this year regarding the choice of materials. We will therefore rely a lot on marble as well as wood, in order to harmonize the furniture and the various elements of the room with the selected colors. Nothing better to give character to your kitchen, while making this room both warm and friendly.
5) Hidden or understated cabinet door handles
When it comes to the design of our cabinet doors, their handles certainly have a big role to play. Although they are essentially functional, they also provide a touch of style that helps to shape that of the kitchen as a whole.
This year, the trend for them will be simplicity. In some cases, we will even want to hide them in order to set up a sleek design. The era of detailed handles, reflecting an assumed classic style, is definitely over!
6) Imposing lights
As for lighting now, the trend this year will be to select large luminaires. They will play a key role in defining the style of the kitchen, as well as the choice of furniture, colors and materials.
7) The kitchen island
Available in several sizes and styles, the kitchen island is suitable for both small and large spaces and finds its place in rustic, classic or modern settings. It goes without saying that this piece of furniture (also available on wheels) is remarkably versatile! What's more, it acts as much as a work surface as it does storage space and for this year, we will love it in every way: luxurious, raw, mobile or not.
Do you have a small kitchen and would like to get an idea of which islands might suit your space? See our article 7 Kitchen Island Ideas for Small Spaces for more information.
8) The kitchen backsplash incorporating storage
The integration of a backsplash in a kitchen is often done with the aim of adding a decorative touch to the room and is therefore often motivated by aesthetic considerations.
However, it is interesting to keep in mind that it is also possible to provide it with a shelf, which offers additional storage space for dishes or simply a place to put some decorative elements that help define the style of the room.
9) wallpaper
While many of us believed its heyday was over, it looks like wallpaper will be in the spotlight in our kitchens this year. The variety of patterns and colors available offers an infinite number of possibilities. Are you apprehensive about including this one in your kitchen? Be aware that wallpaper specifically designed for this purpose exists and that it is therefore able to cope with humidity, dirt and splashes of all kinds.
Are you undertaking a kitchen renovation project? Take a look at our Kitchen Renovation Guide to discover our articles on the subject, you can find all the inspiration you need to make your project a reality.